Old Mission Santa Barbara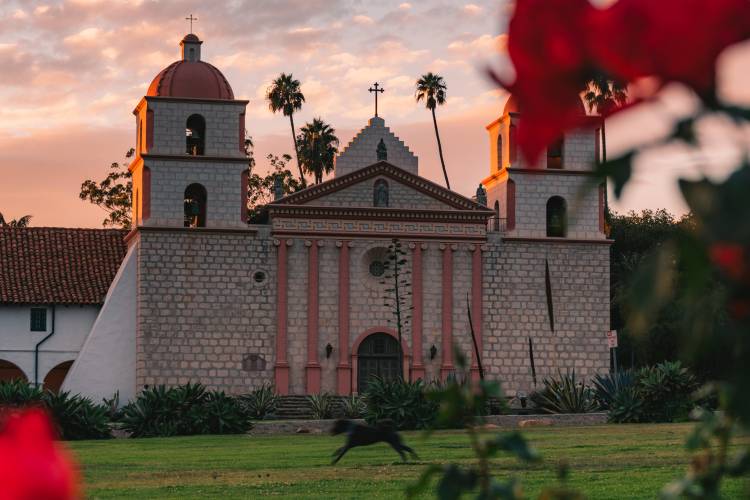 The Old Mission in Santa Barbara is a must-visit for those interested in history, architecture, religion, and nature.
Old Mission Historic Landmark
It is one of the most iconic and historic landmarks in the area and is certainly worth a visit while vacationing in Santa Barbara. 
Old Mission Santa Barbara was founded by Spanish Franciscans in 1786 and features beautiful architecture with its famous twin bell towers, red-tiled roof, and stunning gardens. The mission's history is rich and fascinating, and the architecture and artifacts provide a glimpse into the past.
As a working Catholic church, Old Mission Santa Barbara holds great religious significance for Catholics and those interested in religious history. Visitors can attend daily mass or explore the chapel, which features intricate carvings and beautiful murals.
Old Mission Museum
Explore the vast collection of historical artifacts at the Old Mission Museum, including  Spanish colonial religious art and Native American art. The museum provides insight into the history of the region and the people who lived there.
Old Mission Rose Garden and Grounds
The mission grounds are beautifully maintained and offer a peaceful place to relax. Visitors can stroll through the gardens, which feature native plants, roses and flowers, fountains, and a cemetery.