Summerland Beach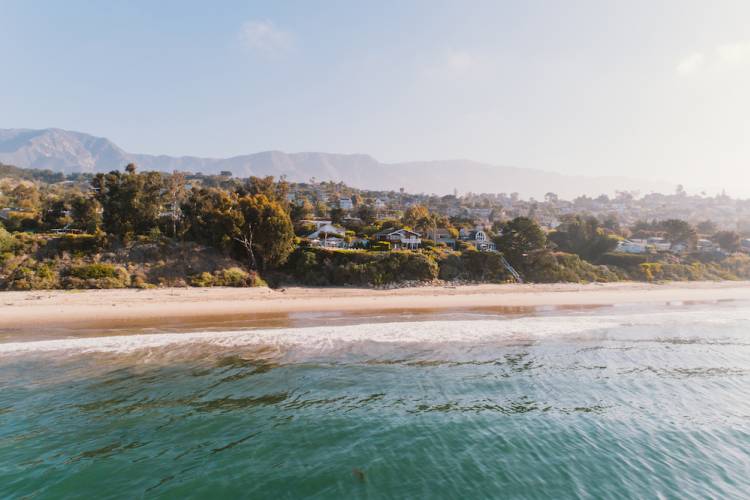 Plan a Peaceful Beach Day
Summerland Beach is worth visiting for its serene and laid-back atmosphere, scenic beauty, and recreation. The beach features a long stretch of sandy shore, clear waters, and picturesque views of the Pacific Ocean and Channel Islands. It is a popular spot for sunbathing, swimming, surfing, and fishing, and also offers opportunities for exploring tide pools during low tide. Summerland Beach is a fantastic destination for dog owners looking for a pet-friendly beach in Santa Barbara. It is worth noting that dogs must be kept on a leash at all times while enjoying the beach.
Visit This Charming Beach Town
The nearby town of Summerland is also worth checking out, as it features a charming collection of antique shops, galleries, and cafes. Overall, Summerland Beach is a great place to relax, soak up the sun and enjoy the natural beauty of the California coast.