Butterfly Beach, Santa Barbara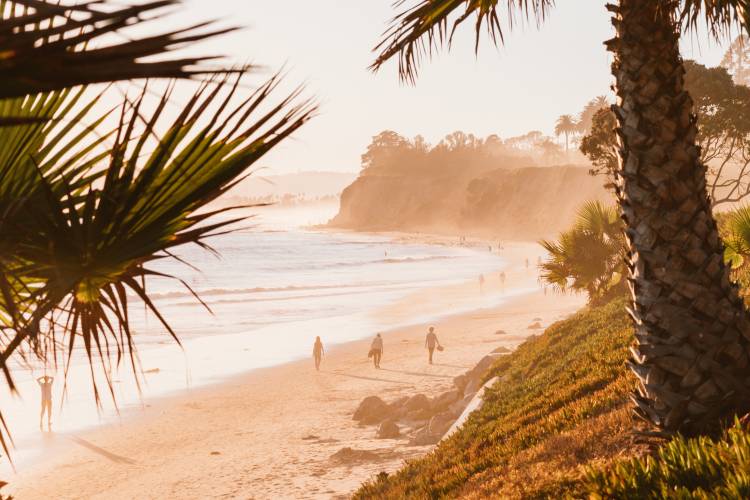 Whether you're looking to swim, surf, sunbathe, or stroll along the shore,  Butterfly Beach in Montecito is definitely worth a visit.
Spend the Day at Butterfly Beach
This picturesque beach offers stunning views of the Pacific Ocean and is known for its clean sand and crystal-clear waters. It is a popular spot for swimming, sunbathing, and surfing, and is also a great place for a beach picnic. The beach is located in Montecito, an affluent neighborhood, and nearby you'll find several restaurants and cafes offering delicious food and drinks. Additionally, the sunsets at Butterfly Beach are famous, so it's a great place to catch a stunning sunset and snap some memorable photos. Overall, Butterfly Beach is a great place to spend a relaxing day in Santa Barbara.