Exploring the Funk Zone Wine Scene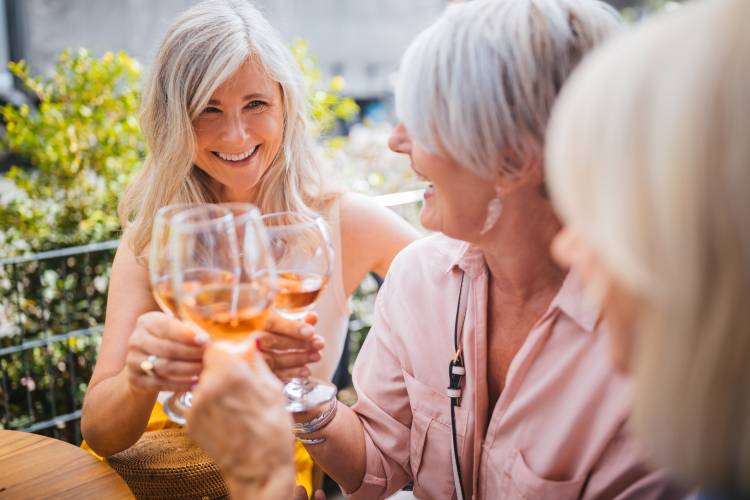 The Funk Zone is a vibrant neighborhood in Santa Barbara, California, known for its art galleries, wine-tasting rooms, craft breweries, and trendy shops. If you're visiting the Funk Zone and want to explore its connection to Santa Barbara's wine country, here are some important highlights:
Best Tasting Rooms in The Funk Zone Santa Barbara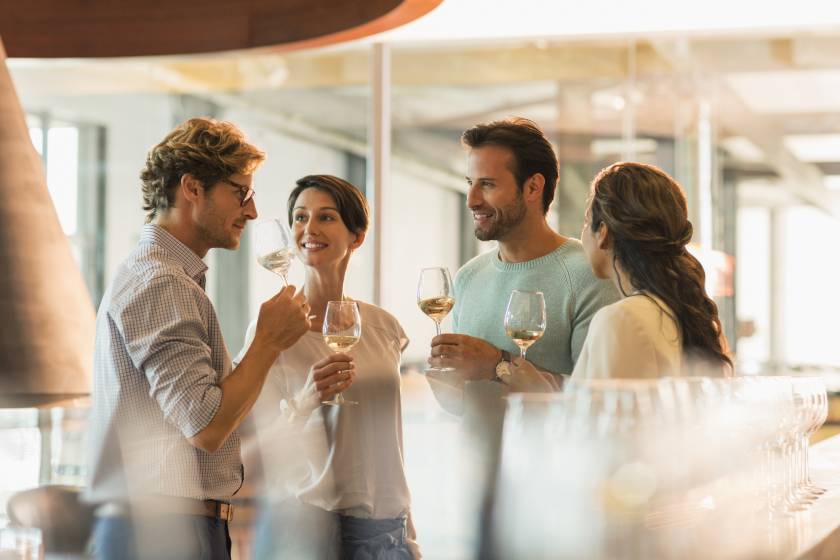 Santa Barbara Winery
The Santa Barbara Winery is a cherished and historic establishment of Santa Barbara's rich winemaking tradition. With a legacy spanning over 50 years, it is one of the oldest wineries in the region. Nestled in the heart of downtown Santa Barbara, this iconic winery showcases the area's unique terroir and cool-climate varietals, capturing the essence of the Santa Barbara wine region. As you enter the tasting room, you'll be greeted by friendly and knowledgeable staff passionate about sharing the stories and craftsmanship behind each bottle.
Melville Wine 
The Melville Winery tasting room perfectly combines tasteful wines and a relaxing ambiance. This stunning tasting lounge has indoor and outdoor seating in the beautiful Santa Barbara Funk Zone. Get a taste of all their iconic wines with their Estate Tasting Flight, which includes 5 pours of wines. Their friendly staff is extremely knowledgeable about all the different wines Melville offers. If you would like to guarantee your taste, we recommend getting a reservation for you and your friends. 
Margerum Wine Company and Barden Wines
Located near the Santa Barbara Waterfront, Margerum Wine Company and Barden Wines are pillars of excellence in the local wine scene. With a shared commitment to producing exceptional wines, these wineries offer a captivating experience for wine enthusiasts. Margerum Wine Company, led by renowned winemaker Doug Margerum, specializes in crafting small-production, artisanal wines that reflect the essence of Santa Barbara County. From bold reds to elegant whites, each bottle showcases the region's unique terroir and Doug's meticulous winemaking approach.
Municipal Winemakers
Located in the heart of Santa Barbara's Funk Zone, the Municipal Winemakers tasting room is a vibrant and eclectic destination for wine lovers. Reflecting the neighborhood's artistic spirit, this tasting room embodies a laid-back and welcoming atmosphere that perfectly complements the exceptional wines it offers. Each bottle tells a unique story of the region's terroir and the winemakers' creative vision, from their refreshing whites to their robust reds. The tasting room exudes a cool and urban vibe, making it the ideal spot to relax and enjoy a glass of wine or a flight of wine with friends. 
Pali Wine Co. Wine Garden
Nestled in the heart of The Funk Zone, the Pali Wine Co. Wine Garden offers a charming and inviting space for wine lovers to indulge in a memorable tasting experience. With its relaxed and laid-back ambiance, this wine garden provides the perfect setting to savor the exquisite wines crafted by Pali Wine Co. They offer two different tasting flights that showcase their two distinct wine labels. Their wine experts will guide you through a flight of exceptional wines, allowing you to explore the unique characteristics of each bottle.
Take your Tastings to the Next Level
Wanderlust Luxury Rentals have partnered with Coastal Concierge to give guests an elevated experience with the Santa Barbara wine experience. Coastal Concierge is the premier purveyor of private wine tours in Santa Barbara County. From private wine tours to horseback wine tours to Santa Barbara Wine tours, plenty of options are available for your group. You will receive a complimentary bottle of Point & Line wine when you book any excursion as a Wanderlust guest. 
Learn More about Coastal Concierge
The Urban Wine Trail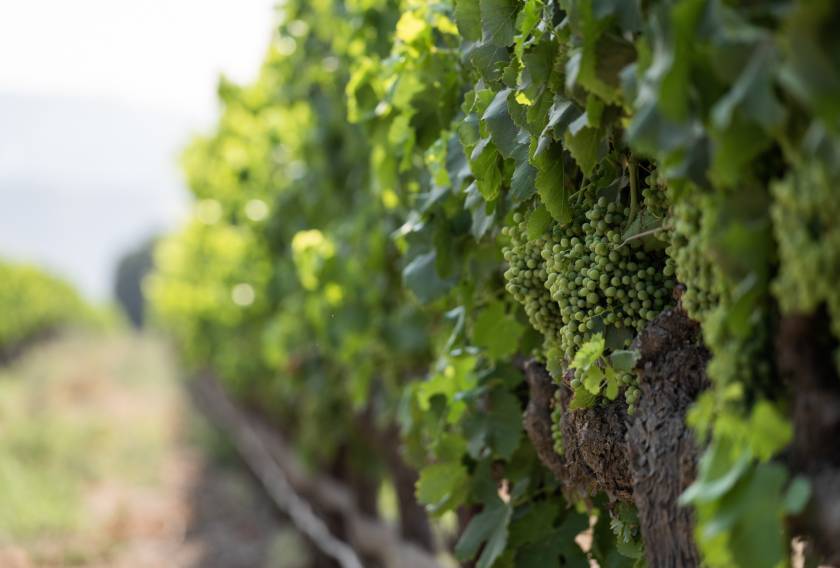 As you venture through the Funk Zone, you'll find yourself on the renowned Urban Wine Trail, a collection of wineries and tasting rooms that wind through the heart of Santa Barbara. This trail is ideal for discovering the best of the region's wines while exploring the Funk Zone's unique ambiance. From the iconic Margerum Wine Company to the Melville Wine Tasting Room, each stop on the trail offers a distinct wine experience, highlighting the diversity and quality of Santa Barbara County's wine offerings.
Wine and Food Pairing
The Funk Zone in Santa Barbara is a food lover's paradise, offering a diverse and enticing culinary scene. From casual eateries to upscale dining establishments, this vibrant neighborhood has something to satisfy every craving.
The Lark is a must-visit for those seeking a casual and laid-back dining experience. Housed in a historic warehouse, The Lark serves innovative farm-to-table cuisine focusing on locally sourced ingredients. With its rustic-chic ambiance and mouthwatering dishes, this restaurant offers a true taste of Santa Barbara.
If you're in the mood for fresh pizza, Lucky Penny is the place to go. They offer innovative artisanal wood-fired pizza, locally sourced salads, hot and cold sandwiches, and sweet treats. They also host several locally produced beers and wines. While you drive past, you won't miss this building as the exterior is tiled with over 150,000 copper pennies that shimmer in the bright west coast sun.
The Funk Zone Breweries and Distilleries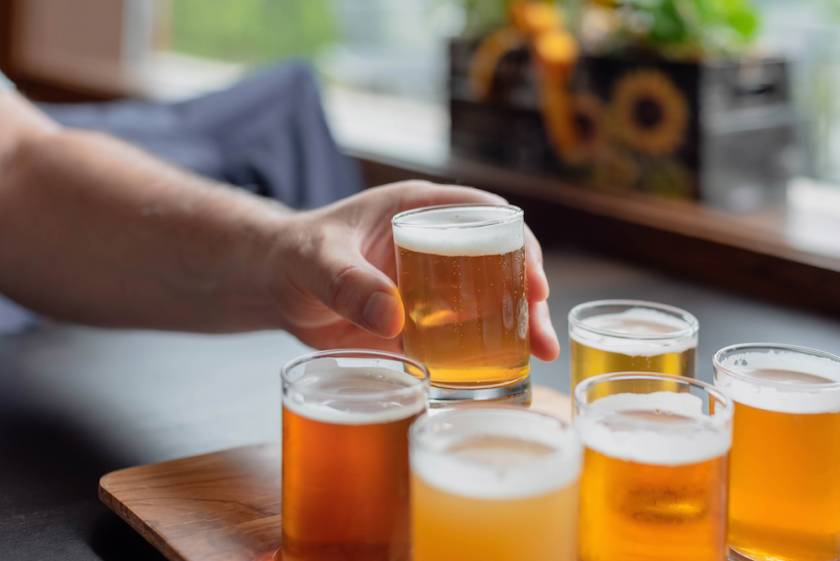 For those seeking a change of pace, the Funk Zone offers a delightful divergence into the world of craft beer and spirits. Alongside the wine-tasting rooms, you'll find breweries and distilleries that showcase their skill and craftsmanship.
Lama Dog Tap Room + Bottle Shop is a great place to stop to taste craft beers. This tap room always has a revolving list of beers, so there is always something new to try. The Lama Dog staff has carefully selected each beer featured in the taproom. The bottle selection they host includes about 350 different kinds of Beer.
A popular distillery in the Funk Zone is Cutler's Artisan Spirits. This small-scale distillery produces top-quality spirits using fresh local ingredients. Visit their old-fashioned style tasting room and taste their spirits in cocktails that everyone can enjoy.
Take a break from wine tasting and indulge in the diverse flavors of locally crafted beers or spirits, expanding your palate and experiencing the breadth of Santa Barbara's beverage offerings.
Where to Stay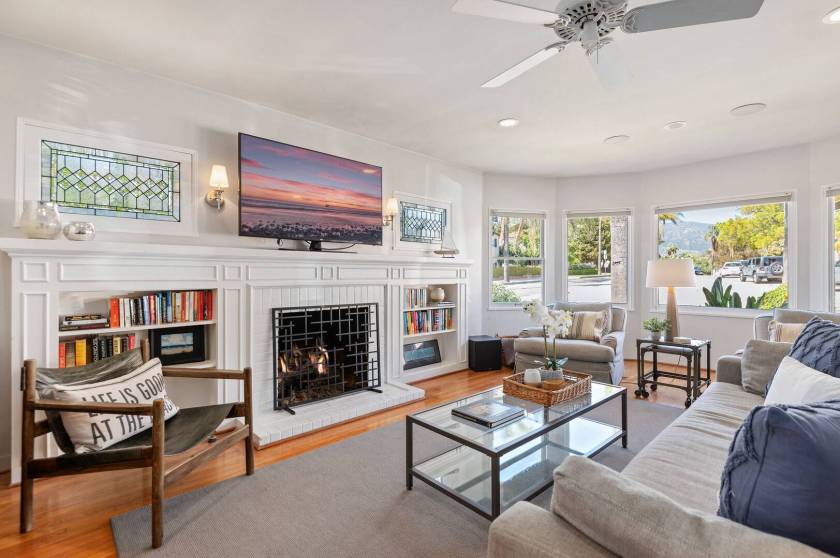 Start your journey into the Santa Barbara Wine experience when you walk into one of our Santa Barbara Vacation Rentals. Cali Coop, Cali Casa, West Beach Hideaway, and Taormina are within walking distance of the Funk Zone. No matter where you plan on staying in Santa Barbara, the Funk Zone is a must-do whether you are visiting for the first time or a veteran vacationer.