Joyful Holidays in Santa Barbara
Santa Barbara's Mediterranean climate and captivating oceanfront beauty offers a unique setting for celebrating the holiday season. From dazzling light displays to vibrant parades and a host of coastal activities, this guide will unveil the magic that envelops the city during this special time of year. Whether you're a local looking for holiday inspiration or a traveler seeking a picturesque holiday destination, join us as we explore the coastal delights of Santa Barbara's joyful holiday season.
Parades & Holiday Events in Santa Barbara
Throughout the holiday season, Santa Barbara is host to a number of wonderful events you can enjoy! One of the local's favorite events is visiting the Santa Barbara Zoo for their Zoolights! This walk-through light show is available through January 15th from 4:30 to 8:30 p.m. Enjoy the handcrafted, silk-adorned animal and nature theme lanterns while enjoying other festival libations.
Other great events include the Paeno Nuevo Holiday events through December 24th. Here you can visit Old St. Nick, enjoy live music and carolers, and enjoy a nightly snowfall! Lastly, you can enjoy a live performance from Kerry Irish Productions: An Irish Christmas on December 23rd. Take an international journey with exciting dancing, singing, and traditional Irish music as you celebrate the holidays the Irish way.
Shopping in Santa Barbara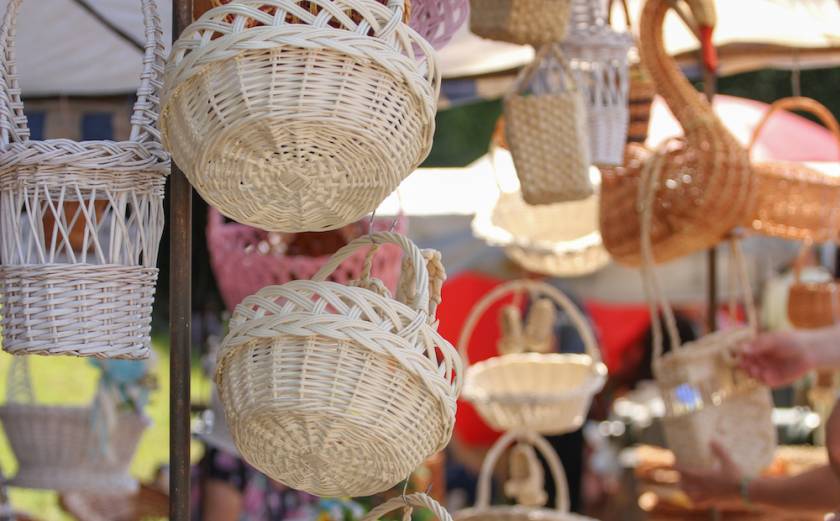 Shop for some unique and special gifts from local markets and retailers. State Street Promenade Market is set up the first Thursday of every month from 3-8 p.m. Stoll along the closed State Street as you browse local vendors and purveyors. State Street is open year-round for shoppers, and they have beautiful lights to enjoy during the holiday season.
The Yes Store is a great place to go if you're looking for a handmade item. This store only pops up in downtown Santa Barbara at the end of each year. The shop features local artists' woodworking, ceramics, fine jewelry, glasswork, fabric, leather, and more. Another good place to go for local handcrafted items is Blissful Boutique's Holiday Store. They are only open on the weekends from November 30th through December 24th.
A lot of great shops are just a short distance away! Book an e-bike from our Wanderlust Partner e-bikery to cruise around Santa Barbara while you shop. When you reserve a bike through our partner, you'll get 10% off and free delivery directly to your Santa Barbara Vacation Rental.
Culinary Delights and Festive Dining
The holiday season brings in a number of delicious treats for everyone to enjoy all winter. At full force of the Santa Barbara wine country, Santa Barbara Wine Country Tours are offering tours on Thanksgiving and Christmas Eve this year! If you don't want to go to the San Ynez Valley to enjoy a good drink, The Funk Zone's Pearl Social transforms into a Winter Wonderland as the Miracle Cocktail Pop-up Bar. If you wish to enjoy this holiday affair, reservations are required.
If you want a special holiday meal, several Santa Barbara restaurants host Thanksgiving, Christmas Eve, and Christmas meals. Here is a list of all restaurants that offer a holiday meal:
The Reserve Room
Caruso's
La Paloma Café
The lark
Angel Oak
The Bistro
CAYA restaurant
costa Kitchen and Bar
El Encanto
If you would like a gourmet meal without cooking or going out for one, our partner, the Chef Collective, will be able to help! They will come and cook you a delicious meal for the holidays, and as a wanderlust guest, you'll also enjoy a complimentary chef's signature offering!
Book your Santa Barbara Vacation Rental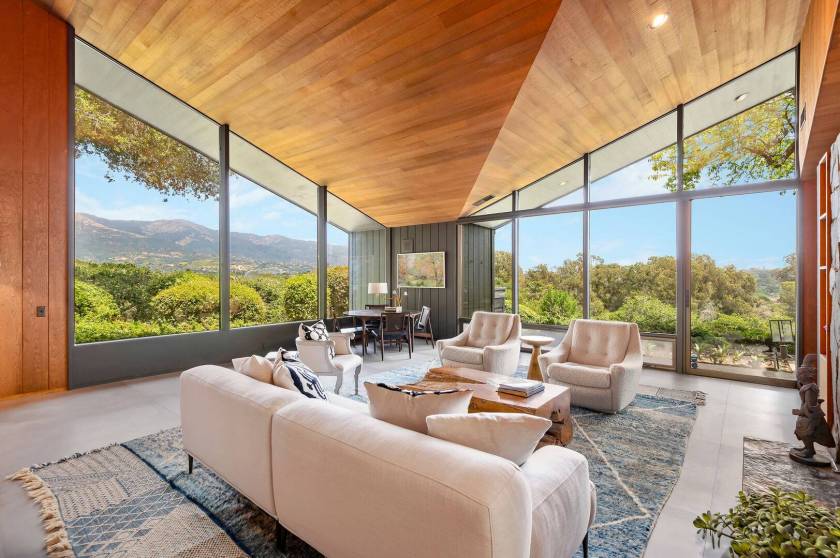 Spend your holidays on the beach this year! Browse our Santa Barbara vacation rentals to get a kickstart on your holiday vacation to the American Riviera! We are excited to host you this joyful season!