Best Beaches in Santa Barbara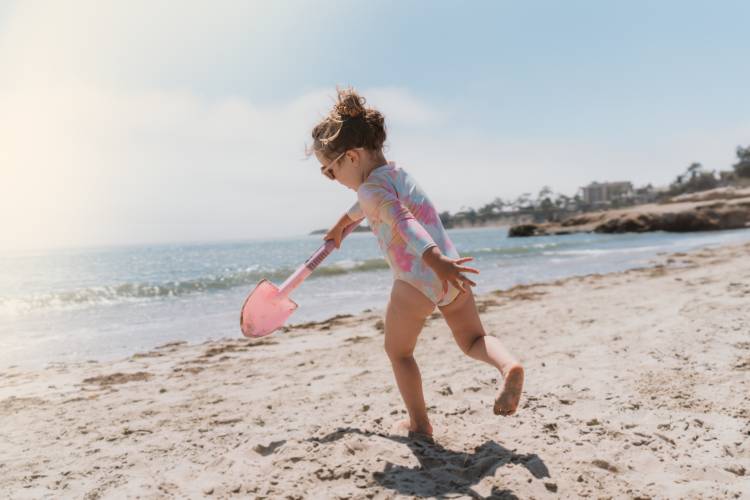 What's better than the pristine beaches near Santa Barbara? In our opinion, nothing! The Cali sunshine and the white sandy pacific beaches are one of the biggest draws to the Santa Barbara area. Browse our guide to the best beaches near Santa Barbara to plan the perfect beach getaway!
Butterfly Beach, Santa Barbara
In the chic and laid-back village of Montecito, you will find Butterfly Beach. This beach has relaxing yet sophisticated beach vibes that make it the perfect location to just lounge with a good book. As you are enjoying Butterfly Beach, keep your eyes peeled for a celebrity or two as many celebrities call Montecito home. Butterfly Beach is one of the best sunset beaches in Santa Barbara. We highly recommend you visit this beach in the evening as it's a west-facing beach, so you'll always get a stunning view of the sunset over the horizon.
Miramar Beach
Miramar Beach in Montecito is one of the many hidden gems of the American Riviera. This narrow sandy beach is the perfect place to go for beachcombing and tide pooling. Due to the rising sea levels and storms, the sand of the beach can be depleted at times so this beach is not ideal for relaxing and sunbathing. However, this is a beautiful place to walk around when the tide is out. 
Summerland Beach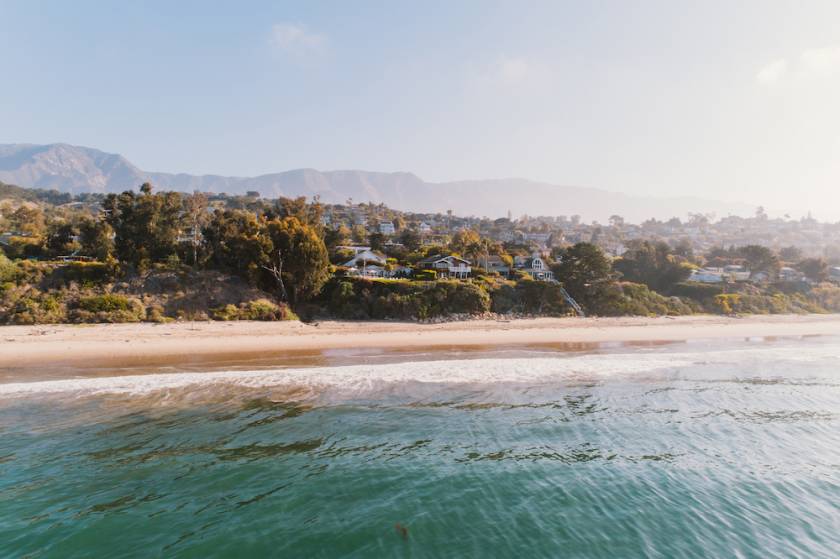 Summerland Beach is known for its laid-back vibes! This stunning oceanfront beach is the destination for rest and relaxation. Located at Lookout Park, you could spend the entire day here! The area has a variety of amenities including grills, outdoor games, picnic tables, a playground, a volleyball court, restrooms, and more that are available from 8 am to sunset. Summerland Beach is one of the best dog-friendly beaches in Santa Barbara. However, dogs are required to be always on a lease. 
Arroyo Burro Beach
Arroyo Burro Beach, better known as Hendry's Beach by the locals, is known for its winding coastline and light surf. This beach is a popular destination for our four-legged friends as one of the best dog-friendly beaches in Santa Barabara. Dogs are allowed on this beach if they are on a leash but there is an off-leash dog area. In this area, dogs are welcome to splash in the waves or walk with their owner along the bluffs of the Douglas Family Preserve. If your pup gets all salty and sandy, you can wash them in one of the self-serve dog wash stations.  
Leadbetter Beach, Santa Barbara
This beautiful beach is one of the most popular beaches in Santa Barbara. Located adjacent to Santa Barbara Harbor, Shoreline Park, Leadbetter Beach is a top destination spot for tourists, locals, and college students. The large strip of sand is flanked by beautiful green grass that is perfect for a picnic for family and friends. Additionally, the beautiful blue waters of Leadbetter Beach are perfect for surfing, SUP paddle boarding, and boogie boarding. And let's not forget the beautiful views of the Channel Islands. 
East Beach & West Beach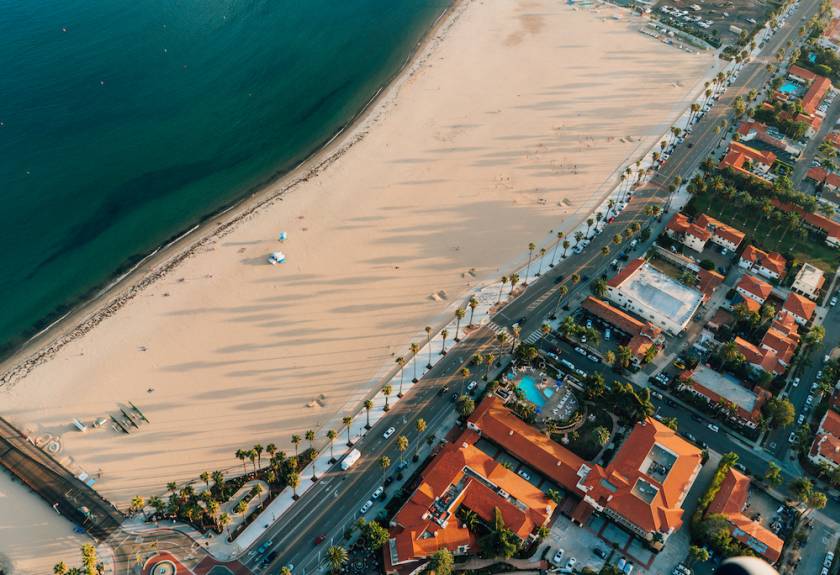 In the heart of Santa Barbara, you'll find East Beach and West Beach. Separated by Stearns Warf, East Beach is 1.6 miles long while West Beach is only a quarter mile long. This group of beaches is a popular destination for those who want to play a little bit of sand volleyball as they have plenty of volleyball courts. Additionally, there is a perfect bike path along Cabrillo Boulevard for biking, roller skating, or just walking. 
Refugio State Beach
Just half an hour west of Santa Barbara in Goleta is Refugio State Beach. This beach is know as one of the most scenic beaches and offers some of the most beautiful views with its unique landscape and calm vibe. Bring your family or enjoy the beach on your own and enjoy a picnic, coastal fishing, and/or kayaking in the palm-tree-lined cove creators. You could spend the whole day here and if you want to sleep under the stars, you can camp! 
Haskell's Beach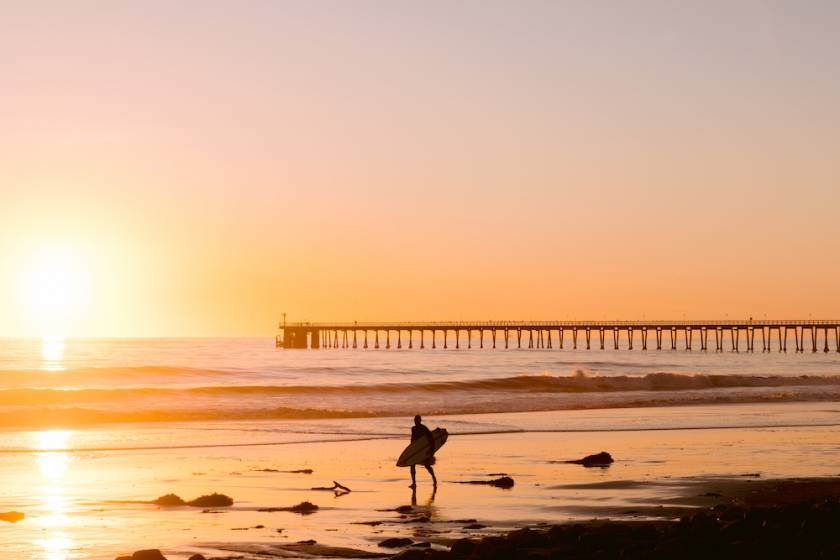 Haskell's Beach, better known as Driftwood beach, has been a long-kept secret of Goleta. This beautiful beach sits at the base of the expansive Bacara Resort. There is still public access for those who are looking to experience this beautiful beach. This beach is perfect for a stroll in the sand and sunbathing. The surf isn't too great here so surfing might be a little rough. There is also a little grass park for picnics. Here you can find the "Beach House" which has a shaded alcove area, restrooms, and showers. If you stroll up the beach past the oil pier you'll find a secluded area known as Naples Point. 
Looking for a bite to eat? 
No matter where you decide to spend your day at one of Santa Barbara's beautiful beaches, there will always be a place to eat nearby. Enjoy one of the many great beach café and restaurants like the Shoreline Cafe by Leadbetter Beach and the Boathouse Restaurant at Arroyo Burro Beach.
Looking for a place to stay near Santa Barbara?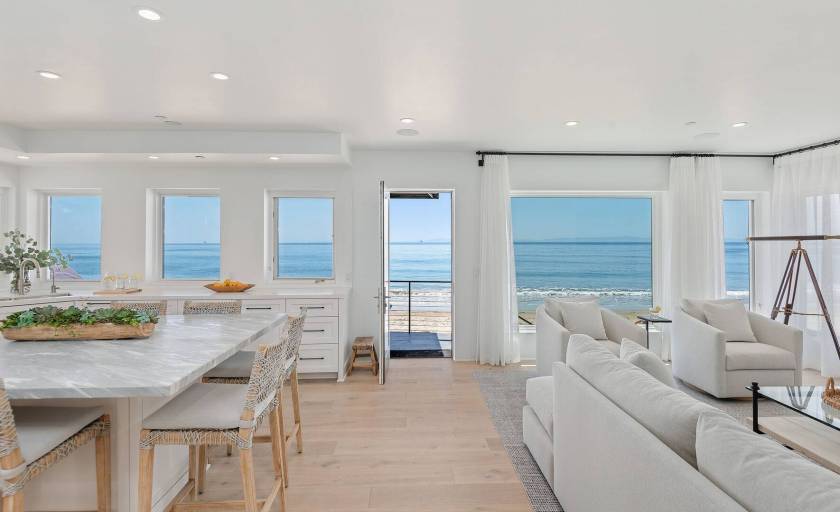 Browse our luxury collection of Santa Barbara vacation rentals to find the perfect place for your Santa Barbara vacation! We have oceanfront rentals in Santa Barbara, Montecito, Summerland, and Carpinteria so you can stay close to the beach you'd like to visit most! Start planning your next vacation to the American Riviera.